cloudHQ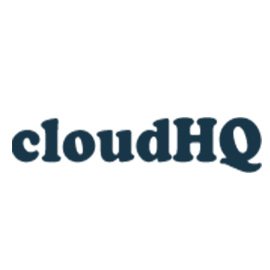 cloudHQ enables you to continuously synchronize, consolidate, and backs up all your data from multiple online services (services like Dropbox, Google Drive, Basecamp, and many more). For example, cloudHQ can ensure that your Google Drive and your Dro
cloudHQ
cloudHQ enables you to continuously synchronize, consolidate, and backs up all your data from multiple online services (services like Dropbox, Google Drive, Basecamp, and many more). For example, cloudHQ can ensure that your Google Drive and your Dropbox are the exact copies of each other: so should Google Drive become unavailable you can fall back to your Dropbox in seconds. And no data will be lost. Or, imagine having all your Google Gmails, Google Docs documents, Evernote notes, Basecamp projects automatically backed to your Dropbox: cloudHQ do that for you.
Ready to find your own .CO?
Don't let this shiny search bar go to waste!