eHealth Insurance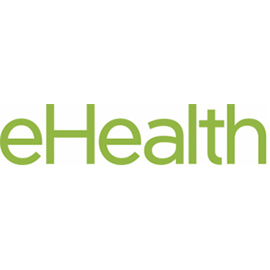 eHealthInsurance has enrolled over 4 million people in health insurance coverage and is the leading online marketplace for individually and family health insurance products in the nation. Licensed to market and sell health insurance in all 50 states and t
eHealth Insurance
Health insurance doesn't have to be complicated

Get personalized recommendations by answering a few short questions. Speak to one of our 250+ licensed agents at any point.

Compare 13,000+ plans from 180+ carriers. Personal, family and small business plans. eHeatlh insurance has helped over 4 million Americans get health insurance.
eHealthInsurance has enrolled over 4 million people in health insurance coverage and is the leading online marketplace for individually and family health insurance products in the nation. Licensed to market and sell health insurance in all 50 states and the District of Columbia, eHealthInsurance was responsible for the nation's first Internet-based sale of a health insurance policy, and we have partnerships with more than 180 health insurance companies, and offer more than 10,000 health insurance products online. Every day we provide thousands of visitors with information about a broad array of health insurance-related topics and plans, including a selection of price and benefit options, complemented by a full-service Customer Care Center of highly trained customer service representatives.
Ready to find your own .CO?
Don't let this shiny search bar go to waste!