Engine Yard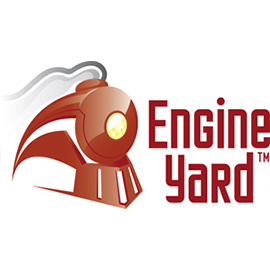 Engine Yard delivers you commercial grade, production-ready PaaS solutions that enable you to focus 100% of your time on building your app, so that you deploy more quickly, scale with ease, and then continue to innovate without getting slowed down by oper
Engine Yard
Engine Yard Cloud is the leading Platform as a Service (PaaS) for a wide range of Ruby on Rails, PHP and Node.js applications. Engine Yard Cloud runs small-scale web applications that require a single compute instance to large-scale enterprise applications that require the reliability, elasticity and performance of high availability clusters.
Deploy with Ease
Engine Yard Cloud automates the configuration, deployment and ongoing maintenance of your application platform in the cloud. Developers can focus on creating innovative cloud applications without getting distracted by operations, servers or other infrastructure.
100% Open Platform
All of the Engine Yard Cloud runtime components are non-proprietary, giving you the flexibility and transparency of a highly configurable and open platform. A variety of customization options are available for the configuration, deployment and management of your application environment.
Highly Flexible
Engine Yard Cloud is used across a range of verticals including entertainment, financial services, insurance, education, government, non-profit, retail and healthcare. Whether you need to prototype an idea or deploy production applications, Engine Yard Cloud scales easily to meet your needs.
Engine Yard delivers you commercial grade, production-ready PaaS solutions that enable you to focus 100% of your time on building your app, so that you deploy more quickly, scale with ease, and then continue to innovate without getting slowed down by operations.
Ready to find your own .CO?
Don't let this shiny search bar go to waste!