Homejoy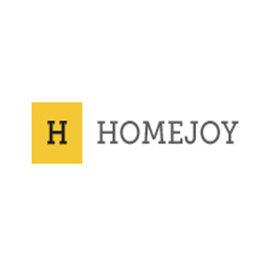 Founded by sister and brother Adora and Aaron Cheung in July 2012, Homejoy started because the duo was unable to find a convenient and affordable cleaning service for their own home. Headquartered in San Francisco, CA, Homejoy has now grown to over 30 cit
Homejoy
Get your place cleaned with Homejoy.
Easy online scheduling
100% Satisfaction Guarantee
Cleanings are bonded and insured
Cleaners bring all supplies and equipment
Cleaners are background checked and certified
Founded by sister and brother Adora and Aaron Cheung in July 2012, Homejoy started because the duo was unable to find a convenient and affordable cleaning service for their own home. Headquartered in San Francisco, CA, Homejoy has now grown to over 30 cities across the US and Canada. Whether you are a parent or a college student Homejoy is a easy solution to help out with your household chores.
Ready to find your own .CO?
Don't let this shiny search bar go to waste!