JumpSeller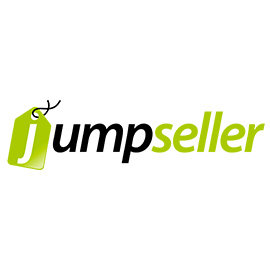 JumpSeller is a top e-commerce hosted solution aimed at small merchants in Europe & Latin America.Without any technicall knowledge you can set up your store, upload your products, set up shipping taxes and integrate it with several payment gateways, l
JumpSeller
63% off JumpSeller plans (except Basic); this offer is only available to new accounts.
JumpSeller is a top e-commerce hosted solution aimed at small merchants in Europe & Latin America. Without any technicall knowledge you can set up your store, upload your products, set up shipping taxes and integrate it with several payment gateways, like PayPal or Moneybookers. You can be ready to sell in under 10 minutes!
Ready to find your own .CO?
Don't let this shiny search bar go to waste!