Stride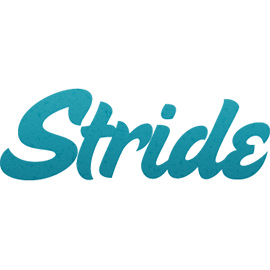 Stride is unlike any piece of sales software you've ever used. With Stride, you get a simplistic, collaborative sales platform that keeps new business organized and moving forward, without wasting your time managing a stale contact database. It takes
Stride
"Attractive, simple and accessible."
- TechCrunch

Fed up with complex sales software? Us too. Stride gives you all of the features you need in a simple and intuitive interface. Gone are the days of clutter. Manage your sales pipeline, collaborate with your team, and close more deals than you ever have before.

Deal Overview

Each time you open Stride, your deal pipeline is front and center. No more clicking around to find the information you need. Stride brings the things that matter to the forefront, helping you instantly know what's happening and what needs to get done.

Tagging & Filtering

Easily categorize and sort through your deals. With Tagging, you can find a group of related deals instantly. Set as many tags as you'd like and use them to assign deals to your team or segment focus.

Real-Time Collaboration

Collaborate with your team in real-time, no browser refreshing necessary. Assign deals, comment on activity, and view the performance of your organization in a just few clicks.

Metrics & Insights

View where your sales process is strong and where it needs improvement. Our metrics surface information like total pipeline value, the time spent on each stage of sales process, and deals won or lost over-time. No calculator necessary.

Document Storage

Attach contracts, business cards, and anything else you can imagine to your deals. Just drag files from your computer to upload them directly to our secure servers. They'll be there when you need them.

Tasks and Notifications

Stay on top of the things that need to get done with tasks. Assign tasks to your team and trigger email reminders to ensure that nothing slips through the cracks.

Powerful Integrations

Use Stride with your favorite tools. Integrate with Mailchimp, Evernote, and many others using Zapier. Use Ecquire to create a seamless connection with Gmail and social networks.

Notes and Deal History

Detailed history and notes are accessible at a glance in Stride. Add notes for yourself and your team to pick up where you left off without having to parse through past emails and disparate threads.

.CSV Export for Excel

Export your deals to Excel and take your data with you, anytime you'd like. With .CSV export, you have complete flexibility to do as you wish with your data.
Stride is unlike any piece of sales software you've ever used. With Stride, you get a simplistic, collaborative sales platform that keeps new business organized and moving forward, without wasting your time managing a stale contact database. It takes only seconds to become fluent. Stride was built to solve the problem of lost time, outdated information and complex tools that plagues the small business sales process. We'll catch you on the other side! :)
Ready to find your own .CO?
Don't let this shiny search bar go to waste!