TransFirst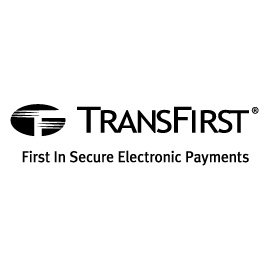 TransFirst, one of the largest provider of secure payment processing in the U.S., provides merchant services and products that can help businesses of all sizes and industries grow and prosper. TransFirst offers tailor-made solutions to merchants and servi
TransFirst
Special Savings Offer

TransFirst can help your business begin saving money immediately! Get up to $5,000 in FREE credit and debit card processing volume for 90 days when you switch to TransFirst.*

Why TransFirst?

TransFirst offers innovative payment acceptance solutions, including traditional counter-top terminals and wireless payment processing, easy Internet-based payment gateways, mobile processing for Apple® and Android™ and more – all supported by 24/7, U.S.-based expert merchant support and savings to back it up. In addition, TransFirst offers industry-leading data security technologies to help protect your customers' sensitive data and minimize the risk of data breaches.

Plus … Now you can accept American Express® Card transactions at the same rate as other payment cards if you process less than $1,000,000 in American Express annual charge volume. Other exclusions or restrictions may apply. American Express Cards can potentially bring in new business and help boost your bottom line. And it's all through TransFirst, all your processing information with one statement, one point of contact and one great price!

*Offer Details. Merchant account must be activated within 60 days after credit approval. TransFirst will credit merchant account 2% (average processing cost) on up to $5,000 in transaction volume within 90 days after activation. Certain restrictions apply. Trademarks are the property of their respective owners and are not necessarily affiliated with TransFirst. Apple is a trademark of Apple Inc., registered in the U.S. and other countries. Android is a registered trademark of Google Inc., used with permission.TransFirst, LLC is a registered ISO/MSP of: Wells Fargo Bank, N.A., Walnut Creek, CA, and Synovus Bank, Columbus, GA, for Visa® and MasterCard® transactions only.


TransFirst, one of the largest provider of secure payment processing in the U.S., provides merchant services and products that can help businesses of all sizes and industries grow and prosper. TransFirst offers tailor-made solutions to merchants and service providers, financial institutions, independent sales professionals and referral/reseller partners. With more than 18 years of experience and an A+ rating from the Better Business Bureau, TransFirst's mission is to help all of its business partners grow and succeed.
Ready to find your own .CO?
Don't let this shiny search bar go to waste!