WordWatch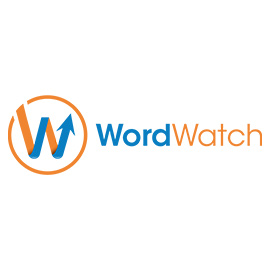 WordWatch manages keyword bidding and Product Listing Ads automatically.Merchants and agencies increase their sales while saving time & money onGoogle AdWords & Google Shopping.WordWatch offers several plans to- Export your product feed to Googl
WordWatch
Rewardli members get a 1 month free trial and a 15% discount on all plans.
WordWatch manages keyword bidding and Product Listing Ads automatically. Merchants and agencies increase their sales while saving time & money on Google AdWords & Google Shopping. WordWatch offers several plans to - Export your product feed to Google - Set up Product Listing Ads - Optimize your PLA-campaigns 24/7 - Manage your keyword bids WordWatch customers typically get 30% more clicks and save cost. WordWatch is affordable (from $49) and easy to use. You don't have time to do it right. We do.
Ready to find your own .CO?
Don't let this shiny search bar go to waste!